Creating a sanitized Drupal database dump
People often want to create a backup copy of their site database and give it to someone else to create an environment similar to the live environment for testing or development. However, doing so exposes all of your site data being leaked if that backup copy is ever placed on a CD that gets lost or a harddrive which is not destroyed at the end of its life or a laptop which is stolen.
I blogged about one solution to this problem earlier with using Virtualbox and an encrypted disk image on Mac for easier and more secure development. However, another simple solution exists: munge the data.
Sanitizing a Drupal database export
Read the rest of Creating a sanitized Drupal database backup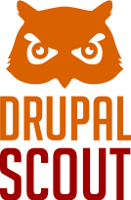 This article is now part of the Knowledge Base of Drupal security articles on Drupal Scout.
This page is kept so the comments posted here are available since they provide additional help and insights.