Contributed modules for Securing your Site
Among the thousands of modules on drupal.org there are over 100 in the security category. Unfortunately some of those are abandoned or inaccurately tagged. We've looked at every module and compiled this resource to help you understand the security-related community modules available. Not all modules provide security exactly, some are about hardening your site against weaknesses and others are about monitoring and reporting abuses.
This list will stay up-to-date as new modules are added and we will be expanding it for usefulness and to include our assessment of each module's capabilities.
Read the rest of Contributed modules for Securing your Drupal Site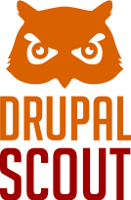 This article is now part of the Knowledge Base of Drupal security articles on Drupal Scout.
This page is kept so the comments posted here are available since they provide additional help and insights.